Production Control is an integral part of Toyota Motor Manufacturing Canada's infrastructure. With Toyota Production System (TPS) ever at the core of all things we do, our department oversees many of the administrative responsibilities involved in ensuring steady production flow at the plant. Though that may sound fairly simple, the myriad systems and processes involved are both complex and dynamic. Our specialists are highly-trained and engaged individuals who excel in this fast-paced environment, and tackle challenges with enthusiastic determination while leveraging their diverse skill-sets.
And we do all of this, working together.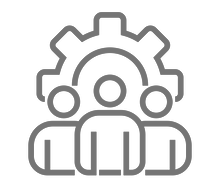 What You'll Bring To The Team
Working within PRODUCTION CONTROL offers a dynamic and exciting work experience, providing both unique challenges and frequent opportunities to utilize our skill-sets to improve both internal and external processes. Our team is diverse, and we strongly value the varied expertise and experience that each of our talented team members bring to each conversation. Collaboration is vital to ensuring we consider the unique considerations and perspectives of each section and department; this allows us to leverage our abilities and achieve the best possible outcome.
But enough about us! Let's talk about YOU.
As an ideal candidate to our team, you are:
Data-driven with a strong business intelligence and an analytics skillset
A collaborative individual with strong interpersonal skills
Organized with a proven ability to prioritize and multitask
A problem solver proficient in Root Cause analysis
Results-oriented with a strong sense of ownership
Production Control's purview extends from the moment the vehicle is purchased, until that vehicle leaves the plant. Our responsibilities can be broken down into 3 primary components.

From constructing a build plan using customer orders, to coordinating the development of future vehicles, PC facilitates  the high-level project management at TMMC. We coordinate the collaboration across multiple sections and departments to ensure company-wide success.

Running a Just-In-Time (JIT) operation under TPS philosophies requires attentive, hands-on analysis of the pipeline, and a cogent response plan for anomalies. PC is responsible for parts ordering, packaging, and maintaining stock levels of other important materials like paint and steel.

PC route design experts are responsible for maintaining a lean and effective logistics plan. They leverage their knowledge to continuously improve shipping efficiency, as well as reconcile irregularities caused by anomalous external forces, such as inclement weather.
For all important materials that aren't finished product components, General Stores has you covered.
---
READ MORE
From finished vehicle line-off to dealer shipment, this team ensures a smooth transition of product 'out the door'.
---
READ MORE
Ensuring parts are ordered in proper quantities at the right time, and all exception handled swiftly.
---
READ MORE
SCM is your source for all logistics related solutions, including packaging sourcing and design. 
---
READ MORE
Project Management is the specialty of this group, who ensures a smooth process flow from creation of the vehicle build plan, to implementing engineering changes.
---
READ MORE
A Day in the Life of a
Production Control Team Member
Dynamic and Flexible Teamwork
There are many unique and varied roles within our PRODUCTION CONTROL department, each one integral and valued for their many contributions. Because of these distinct knowledge and skill sets, it's equally imperative that active collaboration is consistent and continuous. We are ONE TEAM within PC.
A Global Mindset
TMMC is a global company with global opportunities. With over 300 suppliers in North America and overseas, our positions offer extensive training and development, potential for travel, and many internal career path options with one just right for you!
Opportunity Awaits
Whether you're a team member in General Stores or Supply Chain Management, adaptability is key to your success. It is said that no two days in Production Control are ever the same, and we welcome each new challenge as opportunities to strengthen our systems and grow our team members. Each member of the PC Team enjoys high levels of work autonomy, which comes through a culture of supportive and open communication. With our department playing such a pivotal role in the company, there are many opportunities to take on project leadership roles here for those eager to take new levels of ownership and enjoy the extra visibility to senior management.
Fostering the Future by Investing in
YOU
Because PRODUCTION CONTROL is such a dynamic department within an equally mobile company, there is no limit to growth for our team members. In fact, we have implemented the 3-2-10 Career Development Program that ensures rotational opportunities for all, providing a broad experience portfolio and a thorough understanding of many of our company's core systems. Though we absolutely encourage each team member to actively steer their career trajectory, our management team takes a hands-on approach to helping you chart that course. It's more than just a job here… it's a career!
PEOPLE are what drives TOYOTA, and here in Production Control, we take pride in our robust Diversity, Equity and Inclusion Program. It is imperative that we adhere to our core values and ensure that each team member feels welcome, valued, respected and heard. Our management team embraces this philosophy and promotes an active open-communications culture: this means that we are actively seeking out the thoughts, feelings and contributions of each team member. In fact, you can often find us at the helm of various cultural educational activities or spear-heading fun events designed to foster feelings of inclusion and maintain our barrier-free communication environment.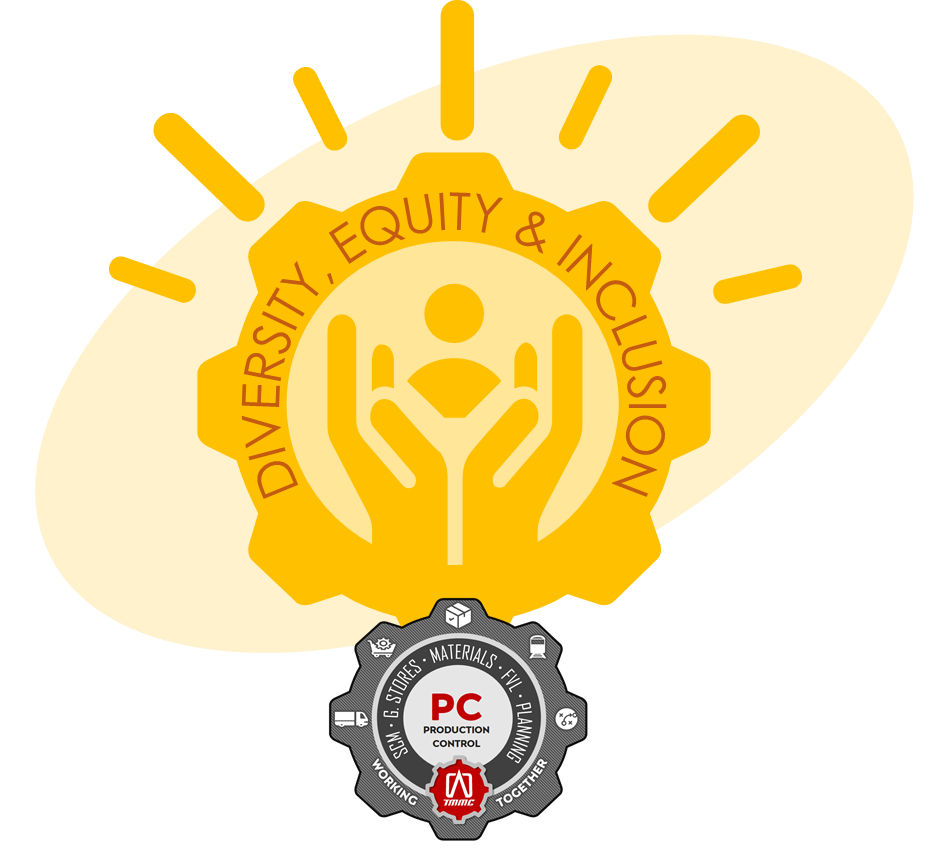 What Our Team Members Say

TMMC PC has continually allowed me to expand my knowledge and skills, providing me the opportunity to rotate into several different roles so far.
Taya, Senior Analyst
4.5 Years

My thoughts and expertise are not only welcomed in a discussion, but they're actively sought out. I truly feel like a valued and respected member of a great team!
Jennifer, Senior Analyst
14 Years

Beginning my career here in Production Control allowed me to learn the fundamental aspects of manufacturing. Being part of a team with extensive responsibility and a strong focus on data analytics has allowed me to develop skills that have enhanced both my professional and personal experiences.
Ammar, Manager
8 Years