Toyota Motor Manufacturing Canada Plants
It is a world unto itself, brimming with state-of-the-art technology, staffed by specially trained Team Members, and where the pursuit of perfection is carried out with a passion found nowhere else on earth.

In 1997, TMMC North opened for business in Cambridge, Ontario. The North Plant was TMMC's first plant expansion and was where the award-winning Corolla was produced for over 20 years.
In 2019, TMMC North joined TMMC West, becoming the second TMMC plant to build the adventure-inspired Toyota RAV4. During the retooling process, the plant was switched over to Toyota New Global Architecture (TNGA), and these new manufacturing processes and technology will take the plant far into the future.
The RAV4 is Toyota's best-selling SUV and the same high standards for quality that our North Team Members applied to the Corolla are now being applied to this RAV4.
When it comes to quality, TMMC is a global leader. It is thanks to this quality that our Cambridge Plant proudly took on the challenge of producing the Lexus NX. In March 2022, TMMC became the first operation outside of Japan to produce two Lexus vehicles. Regardless of which vehicle is being made at TMMC's Cambridge Plant, quality will always be a defining characteristic.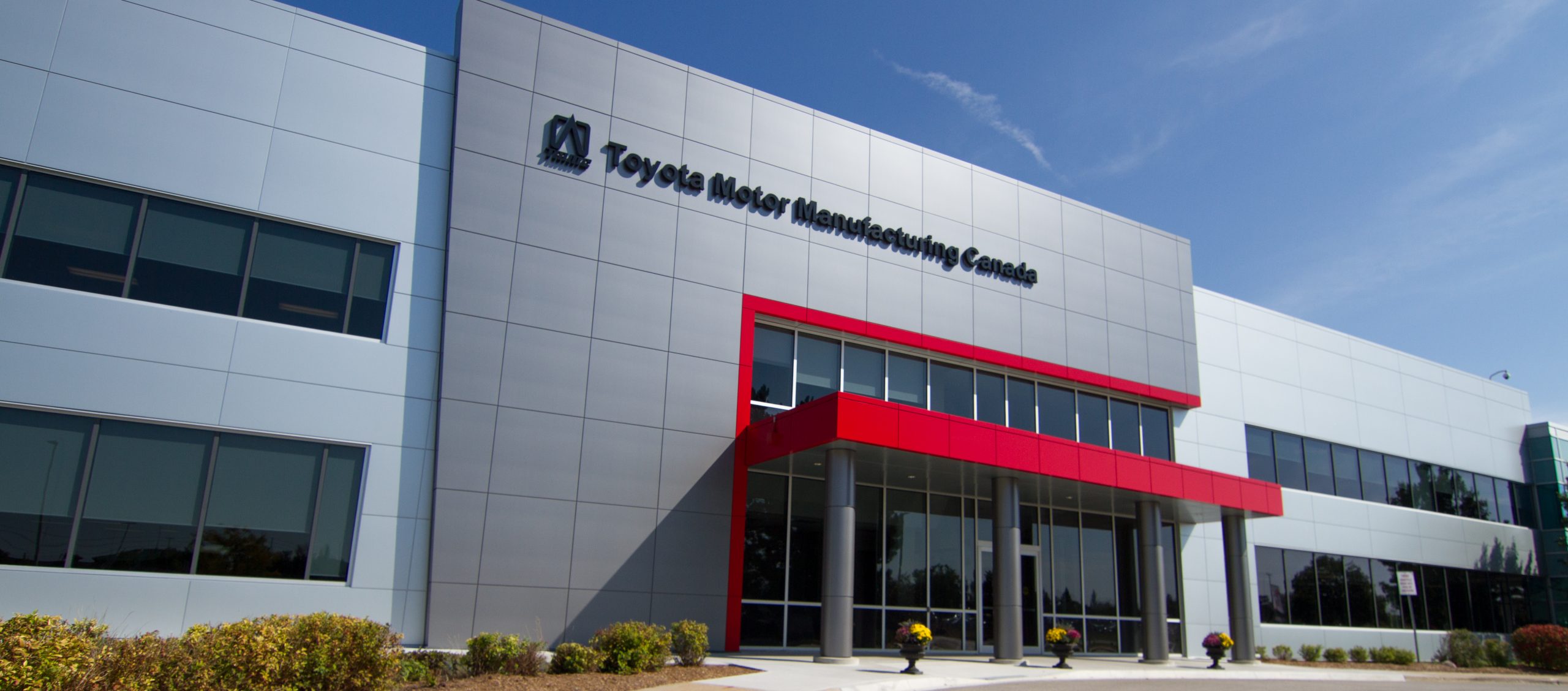 The South Plant is the original production line at TMMC, breaking ground in 1986 and producing its first vehicle, a Corolla, in 1988. In its first year of production, TMMC South manufactured just 153 vehicles. Today, the South Plant produces the Lexus RX 350 and the RX 350h and 500h and can produce more than 90,000 vehicles annually, or about 400 RX vehicles per day.
In May 2000, TMMC South was awarded the distinction of being the first Toyota plant outside of Japan entrusted to manufacture a Lexus. Today, TMMC South manufactures the 5th generation of the Lexus RX 350 and the RX 350h and 500h, featuring Lexus Hybrid Drive. 
The key to Lexus brand quality starts with the Lexus mindset: build each vehicle as if it were your own. Team Members are trained to the highest standards in the industry and must be certified in a specific process before they can even touch a vehicle on the line. Each process has been designed to ensure that every aspect of a Lexus looks, feels, and even sounds like a luxury automobile.
Located in Woodstock, Ontario, a short 40-minute drive west of TMMC's Cambridge plants, our Toyota Woodstock Plant is the newest of our three plants—in fact, when it was built, TMMC Woodstock was the first 'greenfield' automotive assembly plant in Canada in almost 20 years. At the Toyota Woodstock Plant, production of the Toyota RAV4 started in 2009 and the RAV4 hybrid was added in 2019. Toyota New Global Architecture (TNGA) was introduced in our West Plant in late 2018, switching our lines and processes over to the latest in manufacturing technology. 
TMMC's North and West automotive manufacturing plants produce approximately 350,000 RAV4 vehicles annually.  That's about 1,500 RAV4 vehicles per day. 
Interested in Visiting our Toyota Canada Plants?
Reading about our automotive manufacturing plants is one thing, but experiencing them for yourself is even better! Free guided tours for the public operate out of our Cambridge Plant. Each tour is approximately 90 minutes in length, starts at the Experience Centre Showroom, and involves a motorized tram tour through the Assembly and Weld Shops in the North Plant, two of the most visually impressive shops in Cambridge.